Business Litigation Attorney in New York City
Business Litigation Attorney in New York, NY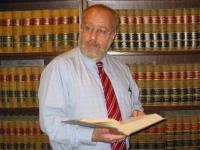 As an established attorney, Moshe Z. Mirsky, Esq. works to develop trusting, long-term relationships. Moshe's goal is to provide business clients with the guidance they need to achieve continued profitability and efficient operations. Whatever your legal needs may be, he can offer you advice and tailored solutions that contribute to the security and exemplary performance of your company.
At Your Service
Attorney Mirsky is pleased to help clients by providing:
Informed advice when making important company decisions

Strategic planning services

Support during negotiations and contract disputes

Business planning solutions, from conception to completion

Ongoing legal guidance to protect your business's bottom line
Moshe Z. Mirsky, Esq. has represented numerous businesses and individuals in matters relating to the purchase and sale of goods, collections, shareholder disputes, corporations and partnerships. Mr. Mirsky has also represented clients with regard to disputes with other business entities on a host of problems that arise in the day to day operations of a business. He also recognizes that while compromise and settlement may very often be the most advantageous route in resolving business disputes, one must also be prepared to follow through with either court proceedings or arbitration. He looks at the overall picture in each situation and utilizes a global approach to satisfy the needs of his clients.
If you're in need of a business attorney, contact Moshe Z. Mirsky, Esq. today to schedule your initial consultation.
Legal matters that reach litigation can be complex. As a client, you need a litigator with the skill and knowledge to fight for your best interests and accurately present the facts of your case. Moshe Z. Mirsky, Esq. provides litigation services in New York, New York and is available to discuss your legal matter at a time that works for you.
Fighting on Your Behalf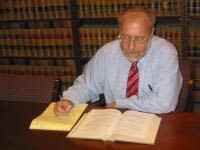 Moshe Z. Mirsky, Esq. understands that legal matters can be heated, emotional, and stressful. That's why Moshe Z. Mirsky, Esq. is dedicated to providing you with the service and representation you deserve.
Business/Commercial litigation

Business Disputes

Contracts

Promissory Notes

Commercial Collections

Defending both Plaintiffs and defendants
For more information on his services, call Moshe Z. Mirsky, Esq. in New York City today. He is conveniently located in the Upper East Side on Park Avenue and 86th Street, just one block away from the 86th Street Metro station that serves the 4, 5, and 6 lines.
Schedule a consultation today so he can get started on your case.